Need a Homeowners Insurance comparison in Scottsdale, AZ?
If you're like most homeowners in Scottsdale, AZ  your home is your most valuable asset, and should be protected as such. When your home is damaged or destroyed, you need your claim settled by an insurance company that understands the importance of the place you call home. Our insurance professionals are here to make sure purchasing home insurance in Scottsdale is as simple as possible!
Scottsdale Homeowners Insurance
If you're not using an independent agent like us, it can be hard, if not impossible to tell the difference between two homeowners insurance policies.
Homeowners insurance policies differ by which losses are covered, which coverages you choose, and what type of residence you own. You choose which policy is best for you, whether it's a comprehensive policy that covers losses such as fire, hail, smoke, falling objects, vandalism and theft of personal property, or whether it's a policy that covers only specified losses
Common Homeowners Insurance Coverages For Your Desert Home
Here are some common coverages you typically see on a policy home insurance policy in Scottsdale:
Dwelling — this is the portion of your policy that covers the actual structure (main house). The cost to replace your home can fluctuate from time to time based on the cost of raw material and labor, and of course, supply and demand.
We'll run a replacement cost analysis on your home to see how much it would actually cost if the worst happened and you had to rebuild.
Personal Property — this covers all of your personal belongings like clothing, furniture, electronics, and appliances. Basically anything that would fall out of your house if you turned it upside down and shook out the contents.
Family/Personal Liability — Personal Liability Coverage applies if someone is injured or their property is damaged and you are to blame. The coverage generally applies anywhere in the world. When choosing your liability coverage limits, consider things like how much money you make and the assets you own. Your personal liability coverage should be high enough to protect your assets if you are sued. In some situations, an Umbrella policy may be necessary to provide extra coverage.
The Best Home Insurance Companies in Scottsdale
At Don Williams & Associates we have access to a wide range of property insurance companies. We work with all three of the companies we have listed here, because  we believe these three companies offer Scottsdale homeowners the best value for their insurance dollar.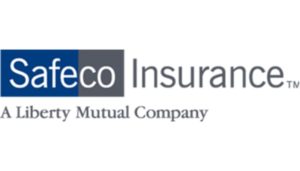 Who is a good fit for Safeco?
Safeco is everything a Scottsdale homeowner looks for in a homeowners insurance provider. Great rates, great customer services, and all the coverages and endorsements needed to to ensure your home is property protected.
Safeco also offers really affordable pricing for high value homes, rental properties, and any jewelry or fine art you may need specifically insured on your homeowners policy.
Safeco is one of the few carriers that will insure your secondary home, without requiring to insure your primary home. Always best to keep the two properties with the same carrier though.
They are also one of the few carriers that offers the option to pay on a monthly recurring credit card, with no additional fees.
Who is not a good fit for Safeco?
If you live in an area  that is considered to be in a high wildfire risk, Safeco is not going to be an option for you. Also, if you had a claim in the past your rates may be higher with Safeco.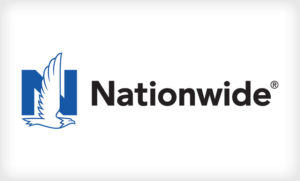 Who is a good fit with Nationwide?
If you are purchasing a new home they offer a new home purchase discount, a claims free discount,  as well as an age of construction discount for homes that were built relatively recently. Nationwide also offers a large multi policy discount for packing your auto insurance with your home.
Who is not a good fit for Nationwide?
If you have a very high value home in Scottsdale and your dwelling coverage exceeds $1.5M you currently would not be eligible for a policy with Nationwide.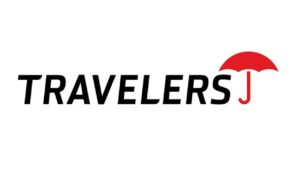 Who is a good fit for Travelers?
Travelers has very good rates for high value homes in Scottsdale and offer a discount for newly purchased homes and newly built homes. Like Safeco, they will also insure your secondary residence without having to insure your primary home.
They also offer a large multi policy discount that you will want to take advantage of, as well as a loss free discount.
Who is not a good fit with Travelers?
If you are only interested in insuring your home and packaging any other policies with Travelers, they are probably not the best fit for you. They give greater discounts for bundling all of your policies together.
How to get started with your homeowners quote:
Every home is unique, and therefore requires a carefully crafted policy. Whether it be home insurance in Scottsdale or landlord insurance for your rental property we are here to help.
Reach out to one of our professionals at Don Williams & Associates or fill out the form below an one of our property insurance experts will reach out to you shortly!
Website Lead (Quote Request)