Recently, two very important acts regarding California Workers Compensation and COVID-19 were signed into law.
SB 1159
On September 17th, 2020 Gavin Newsome signed into law Senate Bill 1159, which creates three statues in regards to workers compensation benefits for COVID-19 claims.
This new law now includes illness or death resulting from COVID-19, under specified circumstances, as an "occupational injury" and is eligible for workers compensation benefits.
Takes place immediately until January 1st, 2023
Employers must report any COVID-19 cases to their claims administration
This new law creates a presumption that an employee who reports COVID-19 symptoms contracted the virus at their workplace. This presumption is only valid if the employee contracted the virus during a workplace outbreak and was present in their workplace in the 14 days before taking their COVID-19 test.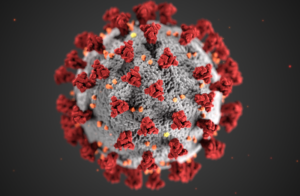 An "outbreak" exists if, within 14 calendar days, one of the following occurs
at a specific place of employment:
(A) If the employer has 100 employees or fewer at a specific place of employment, 4
employees test positive for COVID-19.
(B) If the employer has more than 100 employees at a specific place of employment,
4 percent of the number of employees who reported to the specific place of
employment, test positive for COVID-19.
(C) A specific place of employment is ordered to close by a local public health
department, the State Department of Public Health, the Division of Occupational
Safety and Health, or a school superintendent due to a risk of infection with COVID19.
AB-685
Bill AB-685 will go into effect on 01/01/2021. This will require employers to do the following:
Notify employees, in writing, of any potential exposure to COVID-19 from a "qualifying individual" within 1 business day
Include instructions to contact the local health department for testing
Instructions for home quarantine, isolation, and monitoring of symptoms
Available rights under state and federal laws
Safety plans
CA SB1159 Legislation requires employers with five or more employees to report
positive COVID-19 tests to their Claim Administrator within three business days of
receiving employee notification.
For help with your companies workers compensation insurance, reach out to one of the insurance professionals at Don Williams & Associates today at 408-402-3646 or online here.